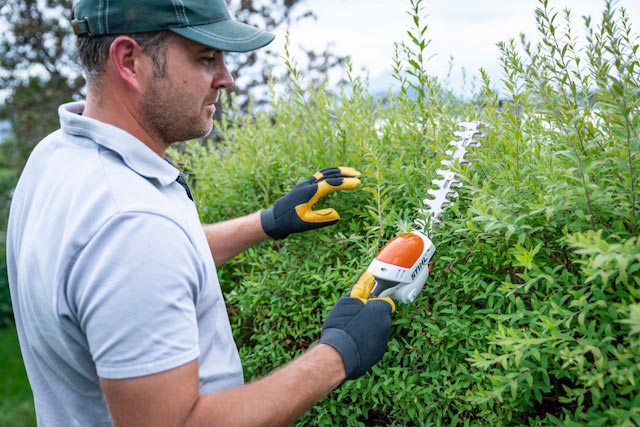 Stihl or not to #Stihl tool Review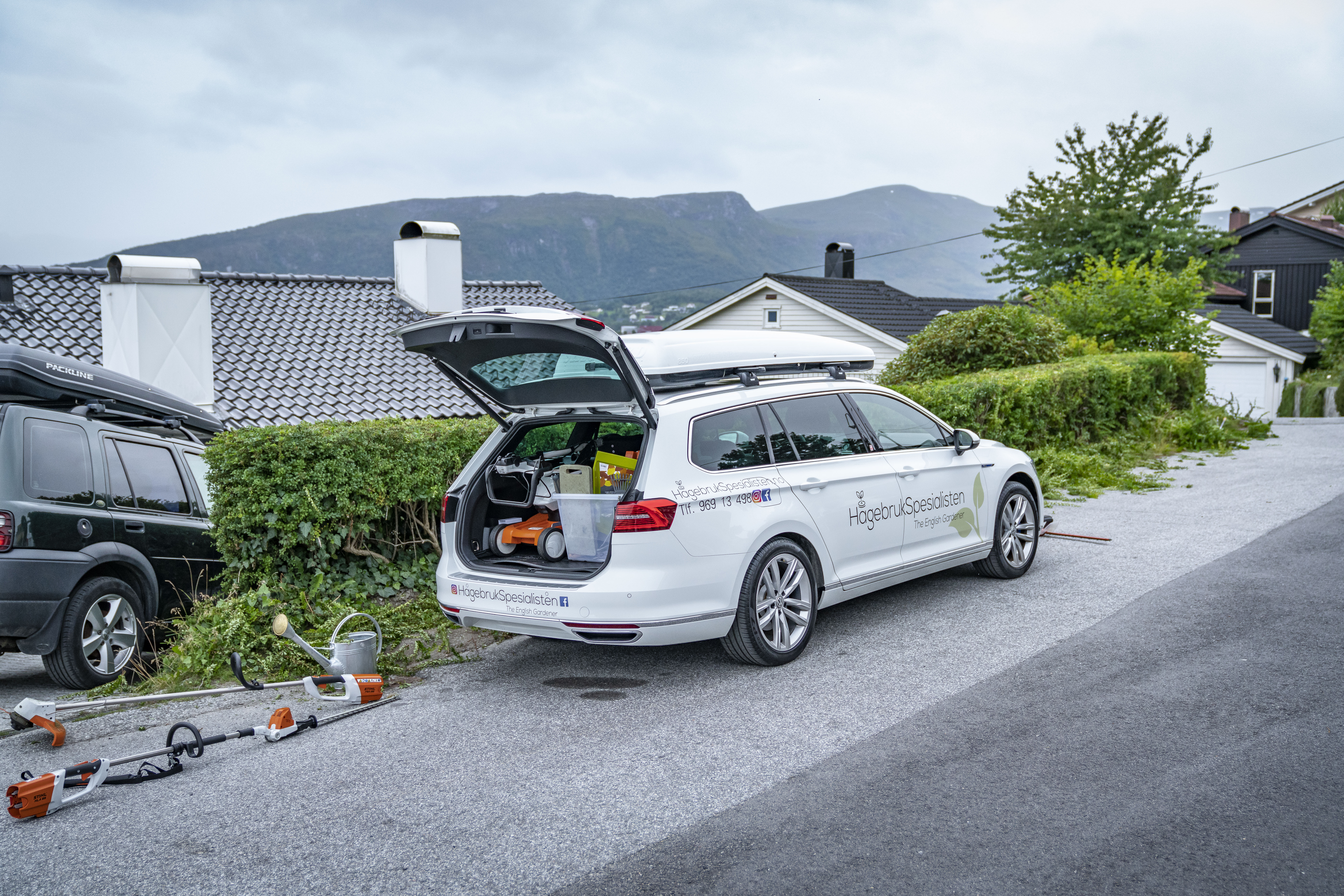 My love of #Stihl products is hard to hide, as you already know from my social media posts I'm a little obsessed but only because they have enhanced my business & they are doing exactly what they say on the box. The noise reduction from battery tools is astonishing!!!
So, what I was thinking is that I could give you an honest review from my own experience using them each day in a professional environment. With me so far? I thought of letting you know what I am using & talk a little about transporting, use & tips, etc. Maybe you are also venturing in the same kind of direction & are considering a horticultural career.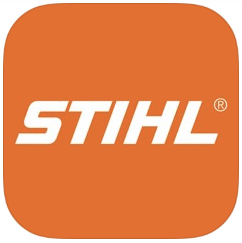 Quick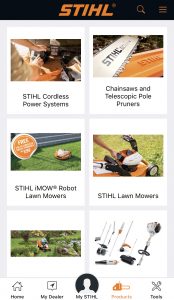 #Tip !!! Download the iPhone Stihl App from iTunes 
This App is packed full of useful information & after a while you will be looking for extras/accessories to add to your growing family.
MY GEAR: small to LARGE
Stihl App (Above)
AMK 048 Mulching kit
AP200 Battery
AP300 Battery
2 x AL500 Hi-speed charger
HSA 25 Cordless shrub/grass shears
Battery belt with connector
BGA 85 Cordless blower
HSA 86 Hedge trimmer
FSA 85 Grass trimmer
HLA 65 Long-reach hedge trimmer
RMA 448 TC Lawnmower
Wow, now that I have made a list it does look rather a lot but I assure you that you get your moneys worth & you half gardening tasks "promise".
HSA 25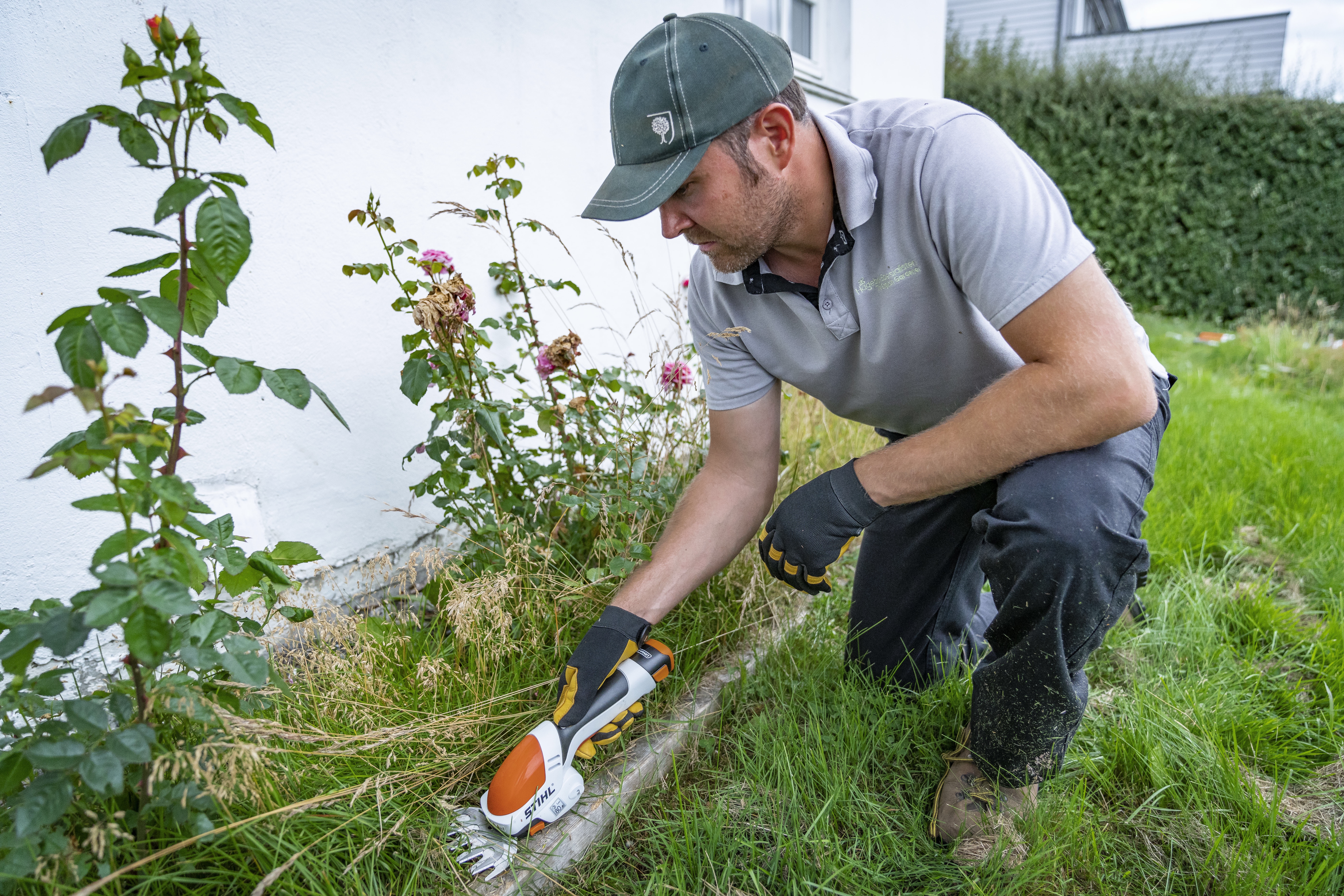 The Cordless shears (Top) have been truly great so far, easy to store & carry, perfect on those hard to reach spots behind objects. Intricate detailing of shrubs is a doddle, and to add quite powerful with good battery life. Interchangeable ends are easy to fit, I do like it & often on discount in sales in registered Stihl reseller stores as most smaller items are, over bigger.
BGA 85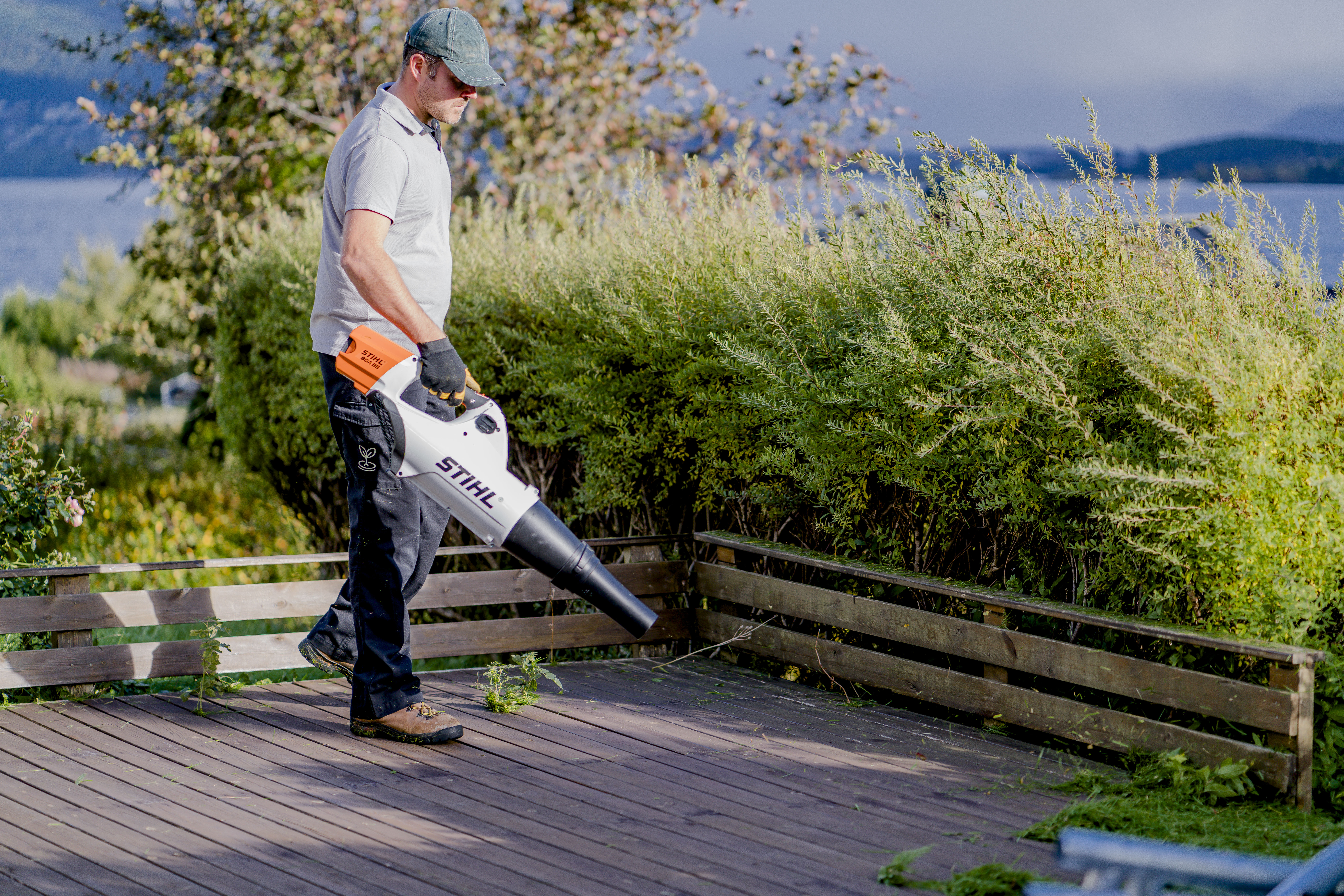 With my choice of tools, it was simple, as a small business, I needed something to just do the job firstly. You can always get the best & the most powerful but it isn't always needed. The jobs in hand are reasonable tasks, so I started to collect the first in the range of the cordless Pro Series which brings me to my Blower! When you start doing grass trimming jobs you soon realize quickly that a blower is needed for that finishing touch. It's wonderful to neaten up the garden before you leave and as the seasons turn its just a quick walkabout to clear up after a strong breeze, things that have blown in from surrounding areas. Fits perfect in the boot between mower & tools. You would be surprised at how often you can use it, the top three tools for me. Runs a little while on the AP200 but better with the AP300, even though you have about 20 minutes run time, jobs are quick. A quick blast here & there, job done & charge.
HSA 86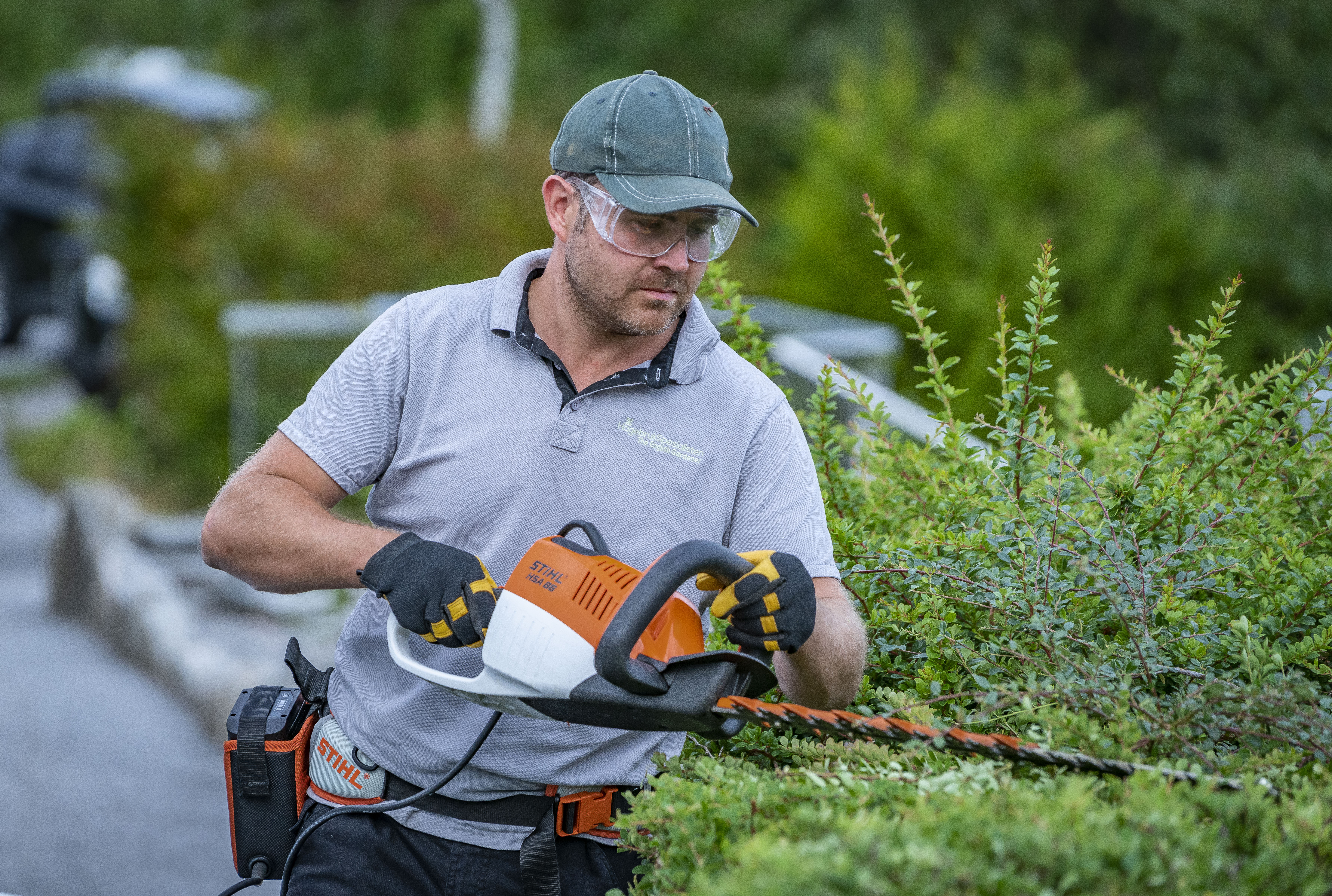 The hedge killer is very good at its job, rather shocked at the thickness of stems it can chomp through. Needs to sit at an angle in the boot on top of the other tools but all goes well in an estate car. It can run for hours on the AP200 battery & can honestly keep on cutting after a 50-metre long hedge top & sides. When tackling long hedges it pays to purchase the Battery belt as it dramatically reduces the weight on your arms holding it for long periods at a time. Battery belt is super comfortable & can hold multiple batteries which still makes it more cost-effective than buying the big AP3000 backpack. As I said only get what does the job. The HSA 86 is the muscle in your arsenal when you are clearing out overgrown borders, clearing a path, something to just hack through. Perfect for maintaining lower long hedges.
FSA 85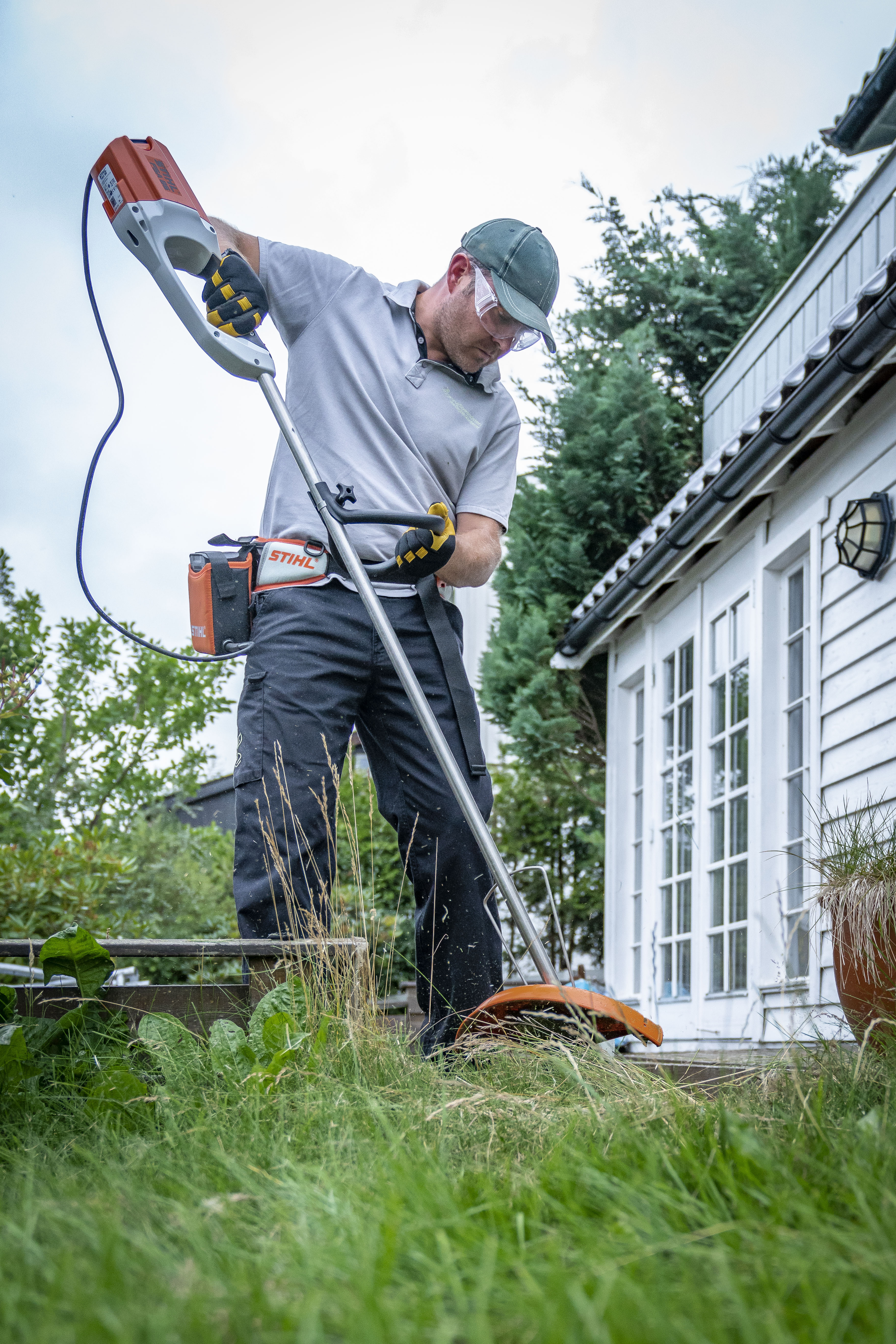 My little gem of a machine & I cannot live without this tool, I feel it does the best job of the lot. You can cut a lawn all you want but those little edge, side bits you miss with the mower "irritating". What an extremely amazing edger to finish as well, you are always left happier after using this. It lasts forever running on the AP200, do purchase extra cord as you go through a lot (2.4mm cord, 43m). Wear the Battery belt again on longer tasks, top 2 on my list of must-haves for pro & amateur gardeners. Works also as an edger for those lawn drop-offs, with a little practice you don't need edging shears.
HLA 65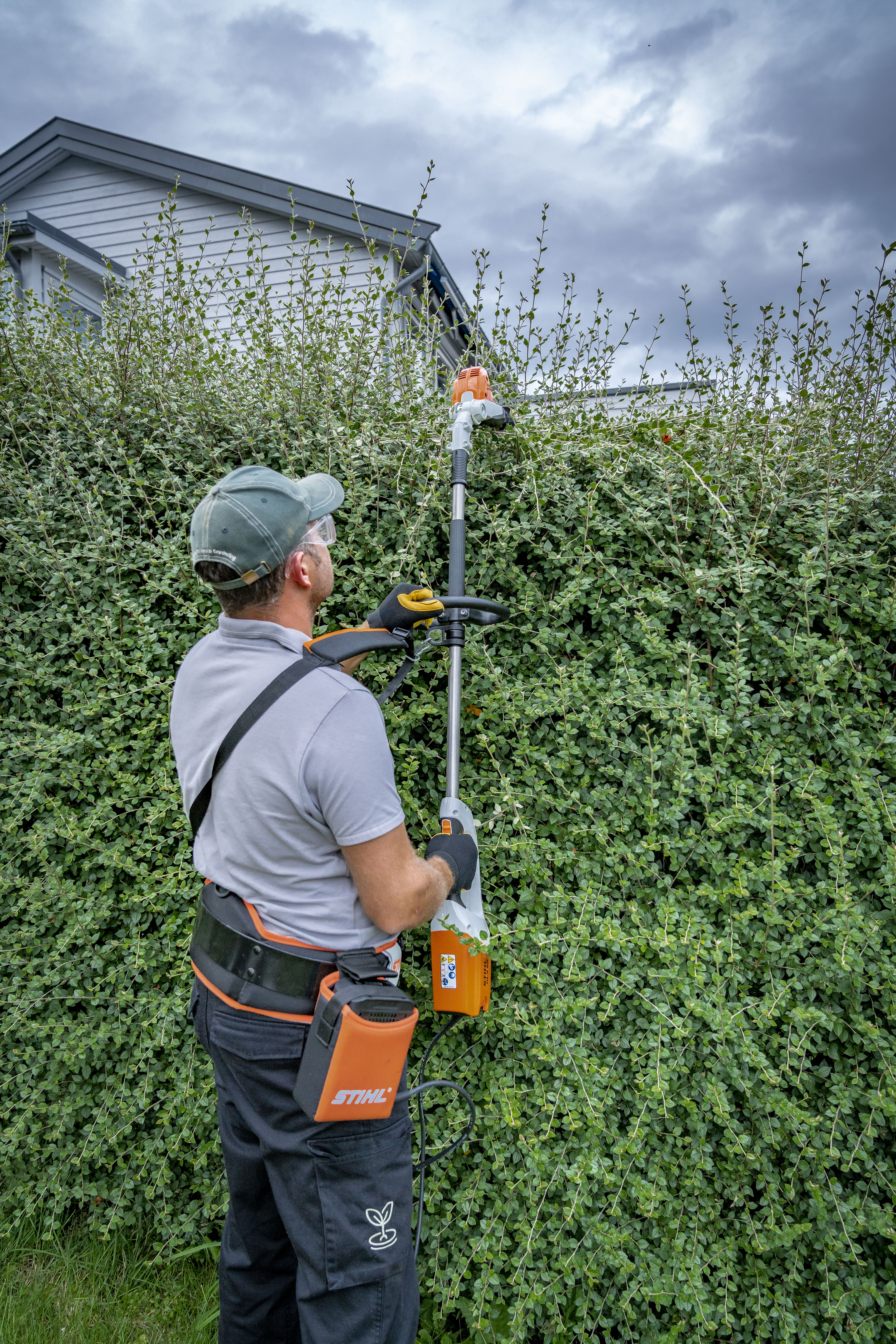 My long-reach hedge trimmer is a head-turner, for those long tall & formal hedges. It could possibly be enough for those who dislike using ladders. Some tasks need a ladder or steps but I manage ok without "so far", the long-reach gives you a better judgment of cuts. A better line of sight for detailing, one of those tools you don't really want to put down after the job is finished. Fits ok again in the car, I've added a new addition which I haven't yet spoken about "my ski box". Allows better storage for longer tools & I can say it is working a treat. With the shoulder strap, it helps on long projects, if you combine it with the Battery Belt you can take off the strap & actually hold the end to get a longer reach for those little irritating bits, it's very well balanced & very powerful, lasts a long time.
RMA 448 TC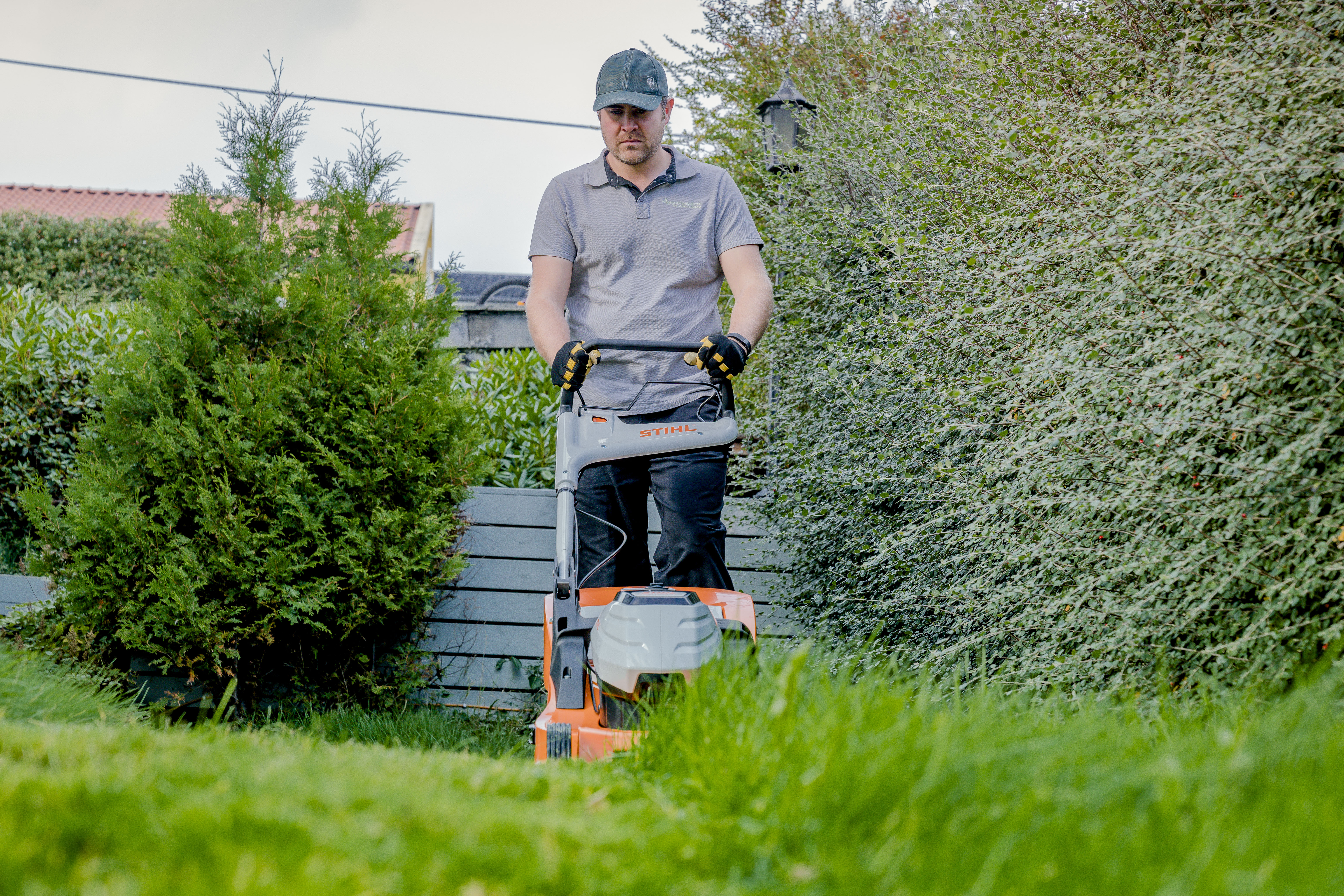 Last but not lea.. my star performer. I love this machine, fits remarkably in my car boot. If you take out one headrest & raise the mower to the 6 height setting it just slides right in perfect, I feel like it was made just for me. It's large but surprising compact when you drop the arm forward, do bend those knees as its a little heavy. Eco mode is great, reduces power outgo when needed to maximize cutting time. I've switched out the cutting blade & have installed the AMK 048 Mulching kit, its not that enjoyable emptying the clippings & driving them away every week. With weekly short visits, I can quickly manage the area with ease & not exert too much strain on the motor & battery. Ive found with fortnightly visits the grass can be a little too long & drain the battery a lot faster. Not a problem as I can charge battery on-site & get back to it after. If the grass is damp it struggles again but Ive the option of charging on property. The best result is to buy a further AP300 battery to complete the task. The only other consideration is heat, if you are interested in the range but live in a climate range of 25c & up you may need to do jobs early morning or late evenings as that heat drains battery & may take longer in the chargers to cool down first before recharge. The battery will indicate this but other then that its the King.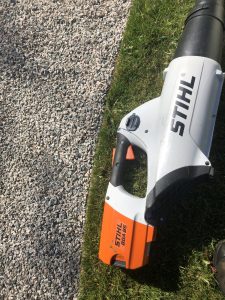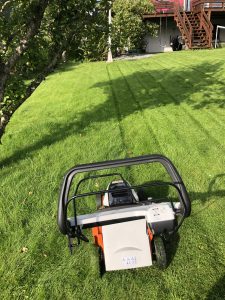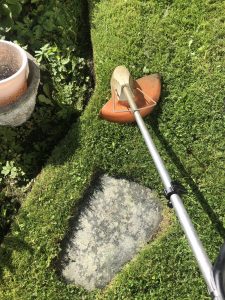 I really hope you have enjoyed this little piece of Stihl love, further people to watch on @twitter is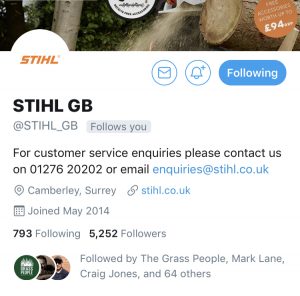 Just a few people enjoying some days with #Stihl
Thanks for joining me today
#hagebrukspesialisten #theenglishgardener #goprogardener
Photos by Geir Bjørndal Srisoi