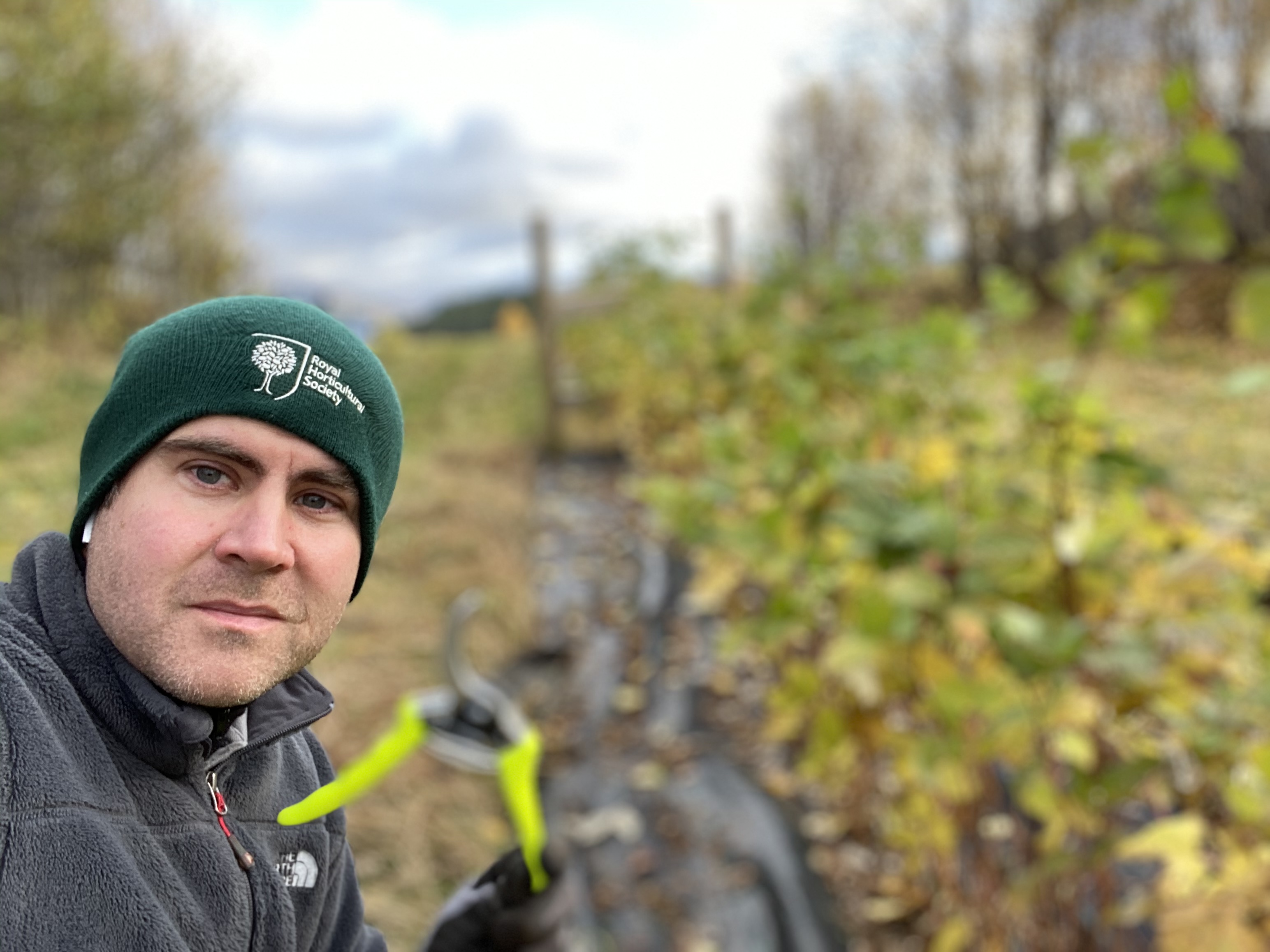 #Fruit madness in Norway
The Joy of Fruit
What gets your horticultural juices flowing? A hedge trim?, an autumn bed clean up ? what is it!!. I have a thing, or can I say it is more of a guilty pleasure and its fruit. Its the look, smell & taste that gets me in a good mood. The smell of a bare root black currant bush is intoxicating. I have more #fruit than you can shake a stick at, being a professional gardener is truly satisfying enough but when you are called in to help manage two full-scale projects, I was like a bear finding a honey stash.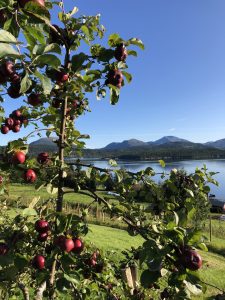 Let's get the juice :
Apple trees 280 ( Grafted )
Pear trees 80 (Grafted )
plum trees 32 ( Grafted )
black currants 30 ( Ribes nigrum )
red currents 80 ( Ribes rubrum )
Raspberry 600 ( Rubus Glen moy & ample )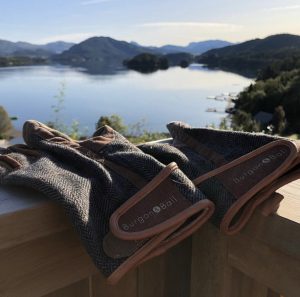 Gardener to #Farmer
There are two properties/farms, which I am currently looking after with my client. It has now been just over a year and a half since I started caring for the then 200 grafted apple trees which we planted together, it has further grown to 280 Apple trees & 80 Pear trees since that time.
The main, and first farm is the largest, holding the bulk of the fruit. We have an assortment of fruit which is increasing yearly, due mostly to the client being very excited about the work thus far. We have 280 Apple, 50 pear, 300 raspberry & 50 red currants, but I would not be surprised if he calls me early next year on a further project.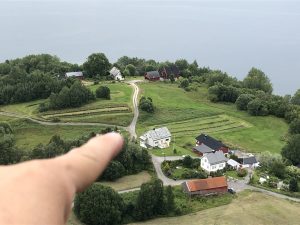 The second fruit #farm, holds 300 raspberry, 32 plum tree, 32 pear tree, 30 red currants, and 30 black currants, it is the new kid on the block and I am rather happy that though large it's flat. It is hard to tell which is my favorite at this point, both are changing and expanding all the time. I am very much looking forward to as is the client in seeing the finished plan all matured and full of glorious fruit.
Just Juice it!
I should explain quickly that the plan with all of this fruit is for making juice and absolutely nothing else which is astonishing. Purely a hobby to make juice for the family and nothing more, which is beautiful don't you think. This is the largest scale hobby I have ever seen, it is quite amazing. Fruit is harvested and juice is made, the children pick n play. Its fabulous and life couldn't be better. I'm in ore of it and really respect my client's vision.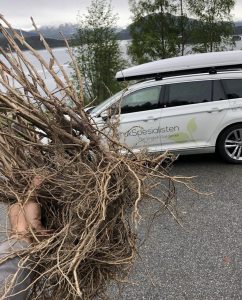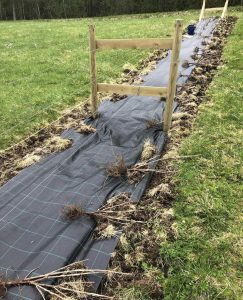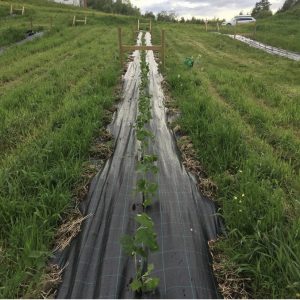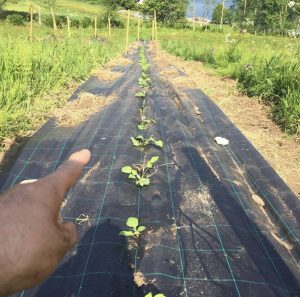 I love this job
It's not very often in this business that you get to see these many number of plants, and not to forget the materials. I believe the scale excites me a little, and scares me at the same time. Tending to each fruit keeps me busy, I enjoy the seasonal tasks as it gives me a good reason to check in on problems such as watering & losses due to soil, pests and animals etc.  Plus seeing the progress of each plant is great, something wonderful as well is seeing the insects enjoying our efforts. Literally buzzing with life, I have a growing interest also in Entomology which makes my job even more worthwhile.
Do you have the tools?
Let me tell you I am a very happy promoter of fine tools and products which I use, stock, review & trust to get the job done. As you know I am working with some of the best in the business, I want a product to be durable, comfortable to use and enhance my work in the field so to speak. It has been very easy for me to take on most tasks as I know I have the tool for the job. I want to share a few finds with you, what are you using and is it time to get the right tool?
As Christmas is approaching you may want to browse through the Burgon & Ball, Gold Leaf gloves or Felco website, let us know how you got on.
To round up, try and plant as much as you can. It will become a real crowd-pleaser, try it in your garden today.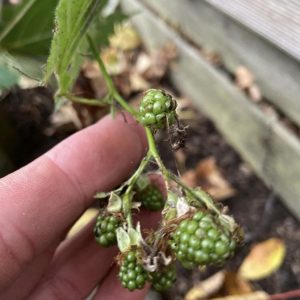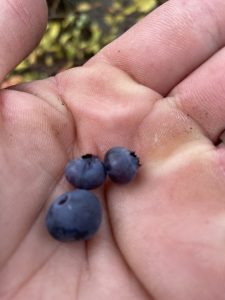 Again thank you for joining me & happy horting
#hagebrukspesialisten #theenglishgardener #goprogardener
#felco #burgonandball #goldleafgloves