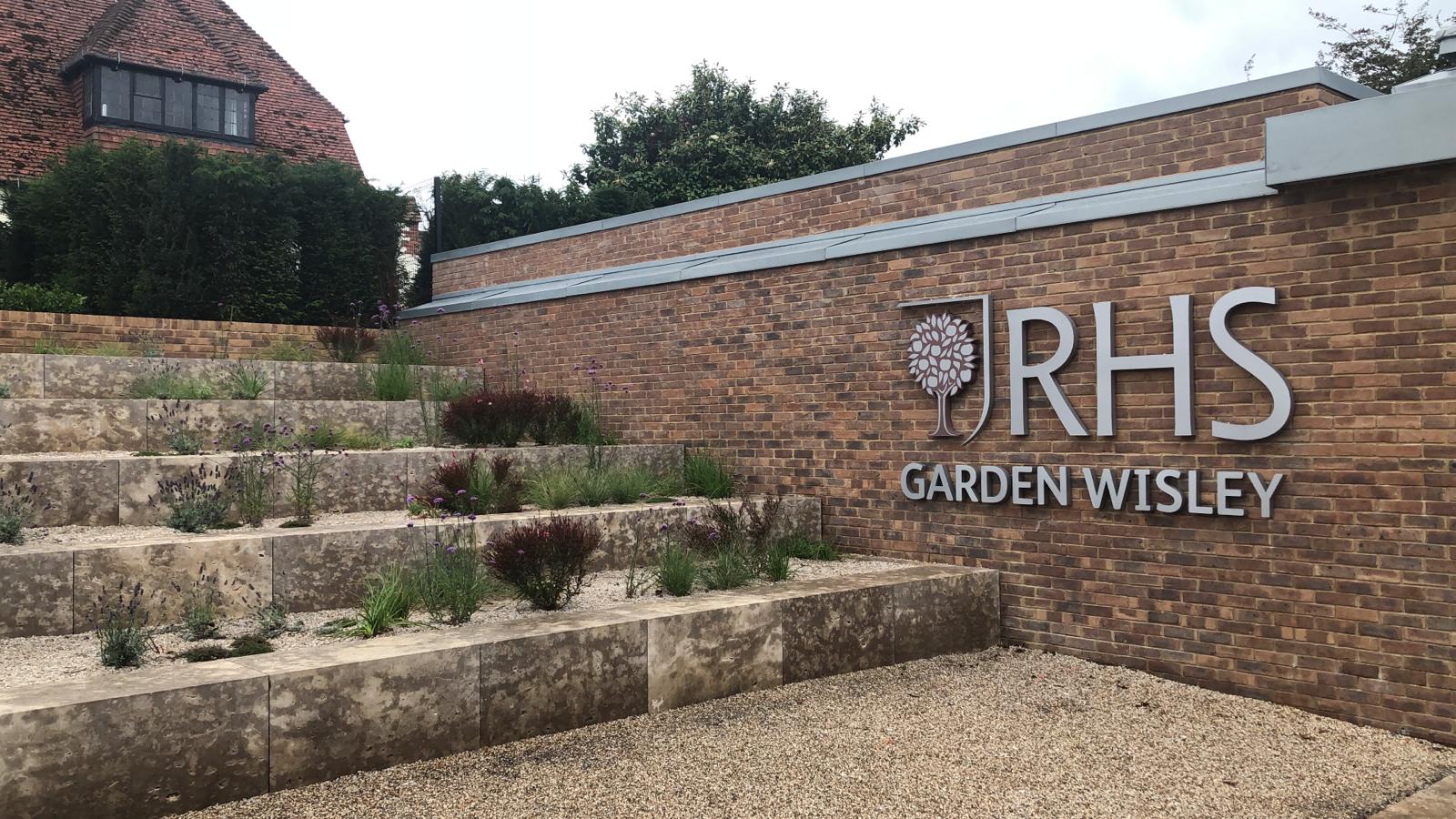 The English Gardener – RHS Membership
Welcome new followers to my Garden blog first of all, are you interested in knowing more about what it is like to be an (RHS) member & the benefits that it holds?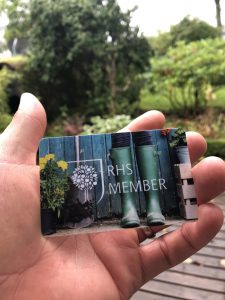 I am a member with an annual automatic renewal set up with my bank via direct debit, this means that I don't need to worry about applying every year plus you get a huge discount as well, so enough said.
Unlimited entry to our four RHS Gardens for the member and a family guest or 2 children
Free member access to more than 200 RHS Partner Gardens
Members' Days or savings on tickets to RHS Shows
Monthly subscription to The Garden magazine
Personalized RHS Gardening Advice
 Contact

[email protected]

or calling 020 3176 5810 (open weekdays 9 am to 5 pm, excluding bank holidays).
Even though I reside outside the UK it doesn't matter, you receive your membership card & The Garden magazine in the post "The magazine can take up to 1 to 2 weeks to receive it in the post in Scandinavia" so keep that in mind.
The Garden magazine: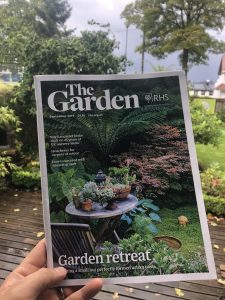 A very thorough look at Horticulture & gardening in general, A fine read & very up to date with new plants, pest control, garden management, and packed with inspiration. For sale without membership but a wonderful membership benefit.
THE (RHS) Website www.rhs.org.uk
What not to miss:
Plant Finder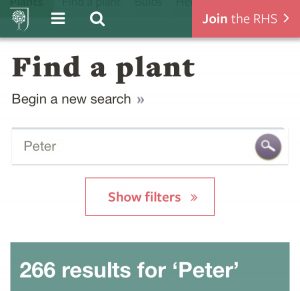 This is simply amazing, what a great tool to commemorate friends or family members on special occasions. Going the extra mile to put the final touch to make it even more memorable. I love this! Plant Finder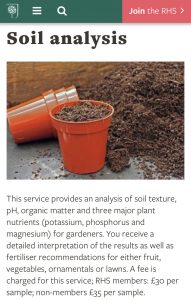 Soil Testing Fantastic, have you ever wondered about pH or soil nutrients for your new planting project. Before you start planting up, take a soil test & send it into the RHS for testing. Every plant is different & has different needs, plants can be a big investment so give them the best start by checking their new home first. Email: [email protected]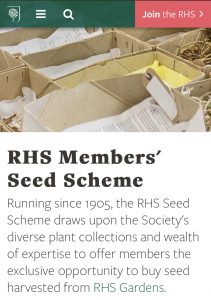 Seed Scheme RHS members seed scheme is a unique benefit, a broad range of seeds harvested every year from the gardens & offered to members for a very small cost from an annual seed catalog that is sent to every member. Could it get any better, YES! Seed Scheme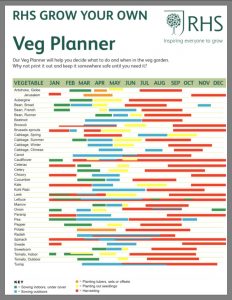 Growing VEG?? No need to look anywhere else, use the website for every possible growing need. New to vegetable growing or looking to grow more but have no clue, the site offers little gems like this: Veg planner
Ok so you get my point about the website, much more if you have a little rummage, I myself use it weekly to ID check plants, look up plant suppliers & keep up with top advice from the best in the business. It is an all-round needed tool for amateur as well as professional gardeners, anyone with a slight interest in horticulture will find it most satisfying flicking through.
Top advice: Email the gardening team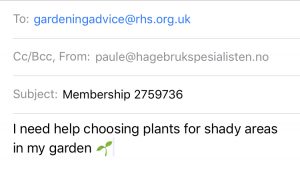 Wow and double wow, for a yearly fee of just 47.25 GBP ( Join ) you get the added bonus of sending a direct gardening question straight to the team at RHS Garden Wisley. A direct line to a team of Pathologists, entomologist & scientists with PhDs in all matters of horticulture. Best to send also an image of the problem as it speeds up the process, fungal problem or insect Identification isn't a problem. So, I think you are covered & in good hands to solve all of your personal gardening needs. The advice that I received was extremely helpful, they can advise on specific plant literature & send you recommendations. Soil or water questions, no problems as they have both scientists on-site to ask, there isn't a question they cannot answer really. Probably the best benefit of all the benefits you receive from your membership.
My Personal favorite: Grow Your Own App from iTunes
From the RHS Web team & renewed in 2017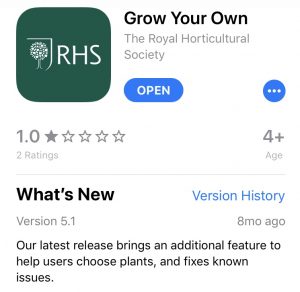 Your own personal gardener in your pocket, keeping you up to date with jobs needed doing in your garden or your fruit & veg allotment. A great tool for Children gardening, a wonderful addition for Campaign for School Gardening
Check it out!!!!
Thank you again for your time & I hope you have discovered something new today.
#hagebrukspesialisten #theenglishgardener #goprogardener