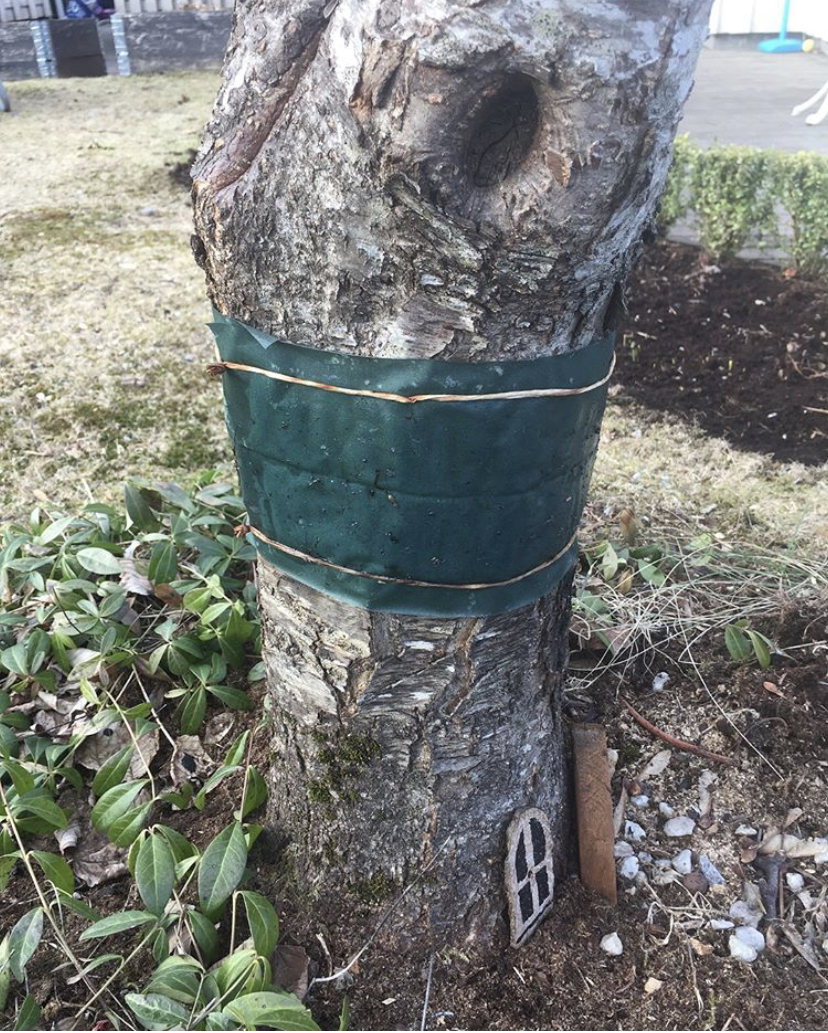 Grease band your #winter fruit
The wrath of the winter moth!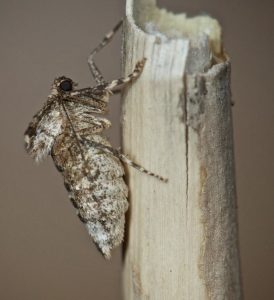 So its that time again, wow how that year has flown. It is October and time to get those grease bands out the shed and get protecting your fruit trees from the Winter moth (Operophtera brumata). The weather here in Norway is already 1c, the seasons change rather quickly here, temperatures have a tendency to plummet so better to be ready to jump into action. The grease bands are only a physical control of the first wave of pests, other precautions shall also need to be in place but we will cover that a little later.
Firstly, the culprit is the female winter moth. She is wingless, lives in the soil and emerges to climb the trunks in Autumn to lay eggs, hence the sticky guard around the base of the tree.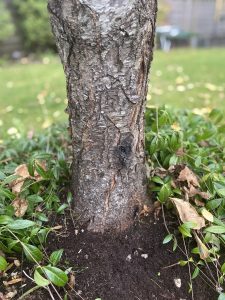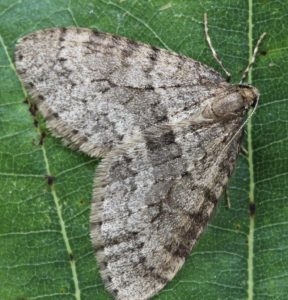 Usually the male is to blame, both are beautiful & quite striking. Those pesky caterpillars can cause a lot of damage. By using grease bands, we disrupt their life cycle. Their biting & munching characteristics can harm the tree's health by transferring viruses,  can stress & weaken trees further over time.
ITS ALL ABOUT THE JAM!
I love #nature, but in this case, I love jam more. I want a fruitful harvest or at least a jar of jam. For me I am trying to do all I can for my little plum tree, its all alone & it deserves fruit. It's fabulous for the family & my children love it, there is something special about growing something every year that gets you excited & we can enjoy it together.   
NEW TO GREASE BANDS? Check out my video..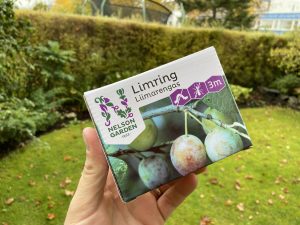 "Limring" is just grease band in Scandinavian, if you maybe wondering about the name. This seems to be the only brand on offer here that I have found, there are other brands to check out like Glue Bands by Agralan or Boltac Grease Band by Bayer Garden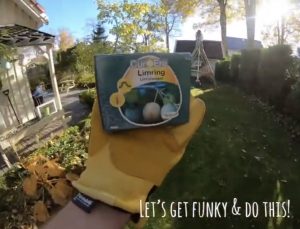 Let's get stuck in
Are you new to this? If so, then there are three things i think will help you. Get some throwaway gloves for the actual job, I thought as a man, I've got this!. But it didn't go so good, as they are really sticky devils, from holding it & changing tools it becomes a mess. Be gentle with unfolding the sticky paper as it is likely to tear. The smoother the trunk the easier the job, rougher trunks with larger furrowed bark could use some tree glue to make a tighter seal. You may through the winter want to keep an eye on it, as storms can blow debris onto the band bridging the gap for insects to cross but other than that you did it! Good job!!
In the spring as the light levels return, the bark will become active again as the sun's heat will wake it from dormancy. The bands need to be removed by this time & we can move on to the next step.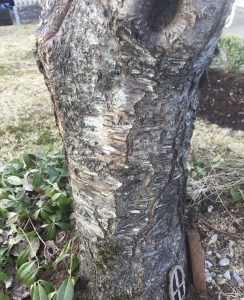 ALL THAT WORK FOR NOTHING! BUT THERE IS HOPE
(SPRING TIME)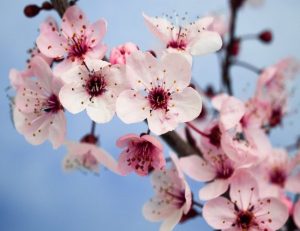 Like my scout leader always said, "Be prepared". Around the beautiful blossom time, before the flowers open, be ready with Pheromone traps to attract and capture the next little army of pests.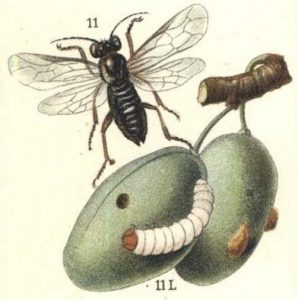 (Hoplocampus flava) The sawfly
Check fruits in spring for little black spots on the early stage of the fruit. Markings like these will indicate the presents of the pest, check by opening one to see inside. Fruits effected usually fall early, it can really put you off. But the beautiful blooms are also a blessing so enjoy those.
If like me you thought, it wont happen to me, its already too late. Some years are good, for many years its amazing & then that year when it all went wrong. So trust me & always come prepared and start checking out some great new products out there. Agralan comes in handy once again.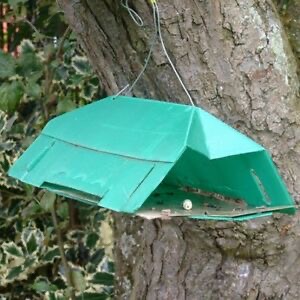 Thanks for reading & Happy fruiting all
Thanks to #GoldLeafGloves #Felco #NelsonGarden & #Agralan from #hagebrukspesialisten #theenglishgardener #goprogardener