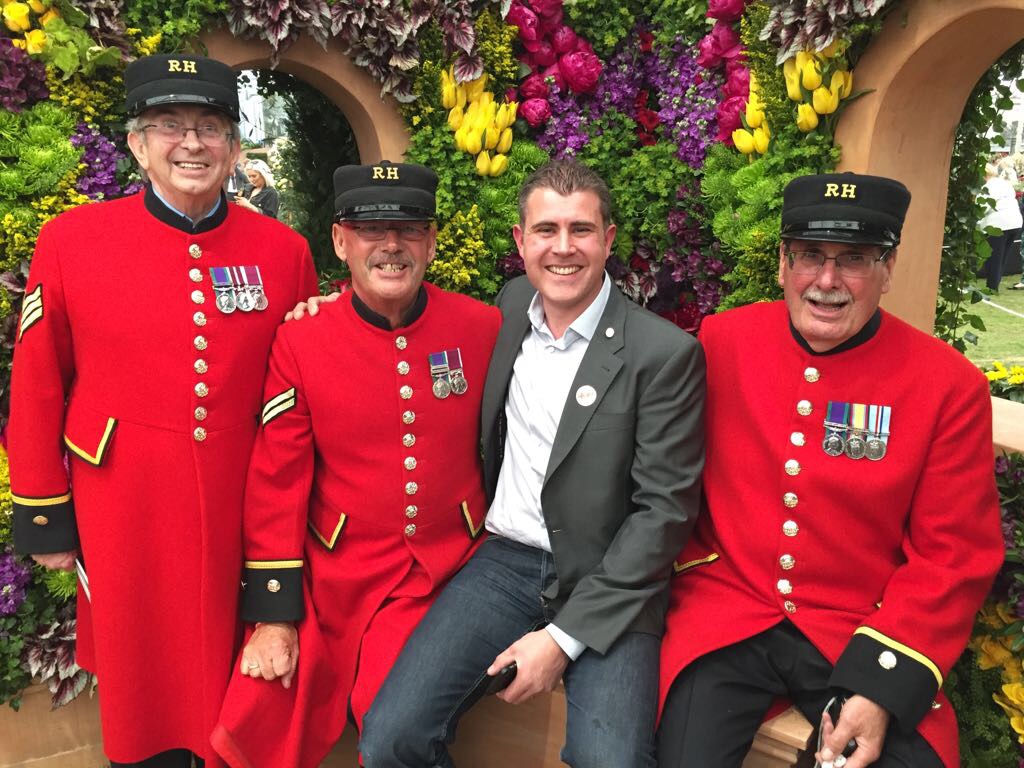 The English Gardener in #Norway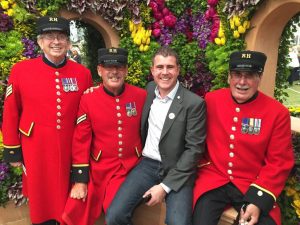 Hello & welcome to my first Blog & my first post, a rather quick intro about myself & then we will get stuck into rather a lot of gardening things from my home in Scandinavia.
My name is Paule Miller, I am an Horticulturalist living in Norway but I'm originally from Essex in the UK. Kinda found my way here back in 2004 after holding a position working for The Walt Disney world family but that's another story. 15 years have passed & I'm now running my own Gardening business after discovering my passion for plants about 10 years ago, but my interest went back further than that. When I finally owned my own property my interest in gardening took off & I would like to tell you now how I became The English Gardener in Norway by 2018.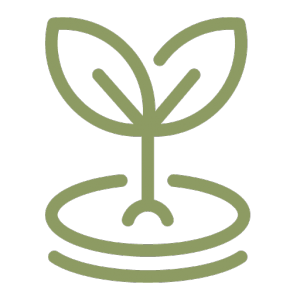 First & foremost, I never knew that I had such an underlying obsession with this gardening lark, really its actually growing at an alarming rate & my thirst for more is exciting & frightening. I really believe that my new interest in Media has spurred this further & is now driving my desire to find out what else I can achieve alongside my growing business.
Norway: Ålesund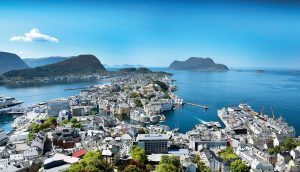 Hands down & I must start here, Ålesund, if you don't know about this City then its a bucket list entry. I didn't know about this City or even much about Norway itself, the pictures will never do it justice. Anyway, I'm truly blessed to be living in such a stunningly beautiful place as this & beg you to google it one day & bring the family.
The Royal Horticultural Society (RHS): UK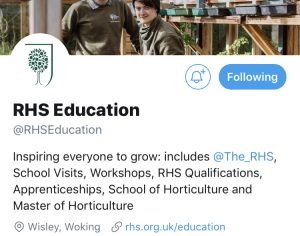 Being so far from the UK I thought that pursuing a career in gardening was hopeless, I really did, but with a little research I discovered by chance that there were possibilities of gaining diplomas through a Distance learners program run by The RHS. It took me 2 years to complete my RHS exams, I had to study at night & sit my timed exams at the British Consulate which took a lot of organizing. It gave me the confidence to open up my own company, with a greater understanding of plant health, the root environment, propagation & horticultural techniques I could understand better garden management. I have met so many wonderful people from the RHS, many now are friends & they are apart of my journey which I will talk about later.
Business: HagebrukSpesialisten (The English Gardener)

My business started shortly after, a friend of mine said Why not use what you know to help others & turn it into a career. And this is where it began, running a business period is troubling but adding the foreign element to it made it terrifying. Its been a learning curve since 2016, a few years of planning, investing, marketing & establishing yourself. A few things had to be in place before I got to do any gardening or consulting but the joy of that first visit was great fun & its driven me more to learn. The job itself is enough, developing & working with clients to produce & manage a garden is fantastic. Adding the fact that you are also the owner, you can explore other ventures to invest in & pursue. All in all the company plan is working & every year it gets better & more opportunities appear. 
Media: Radio, TV & Social Media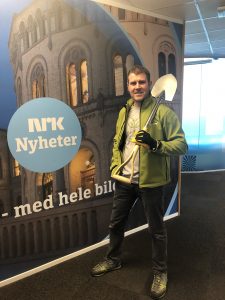 Since 2017 I've made it my goal of being outside my comfort zone, overcoming my fear of public speaking to hopefully better myself in someways & explore new possibilities within the field is my aim. Media is exciting, it is fascinating but it's not for everyone. I'm rather brave & far too ambitious at times. Big plans that aren't that thought through but I have the drive to pull it off so I just roll with it. I'm not scared to act on an idea & I do send off emails if I see an interesting story. I've had the pleasure over the past 4 years to have done many radio interviews with local radio, a tv story & articles in the local papers. Its something I'm now very much interested in & I'm planning on pursuing it further to see where it could lead. A podcast has been mentioned which is exciting as I'm trying to spread the joy of gardening & establish a regular show through the year. Work in progress but it leads back to my passion for plants & where it can take you if you want it. Gardening has given me a great purpose for my own health as well for others.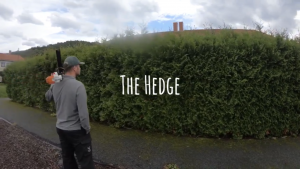 In 2018 I decided to go for it "Social medially", open everything in media & do everything in media to see if it could work for me as a business or not. could it open more doors, help sales & connect to key people in my fields of interest. Busy is the term most used by all, yes its a media frenzy every day BUT I've met & made great friends that support, inspire & add to my business making it much better. By connecting I've done some amazing things, help new products & open new services to my business. As you can guess it brought me to Blogging & here we are 
Brands:
I annually travel to the RHS Chelsea flower show for many reasons but recently because I've begun working with new brands & products which I feel will be great for the Norwegian market. Affiliating with new companies could benefit both parties so I try to build trust & relationships for future partnerships when I can & it is working really well. Working with great people like Seedball, Gold Leaf Gloves, Burgon and Ball, Cacoon & Vegepod has been really rewarding. It brings a new edge to my business & keeps things exciting. 

Happy #Gardening everyone
#hagebrukspesialisten #theenglishgardener #goprogardener