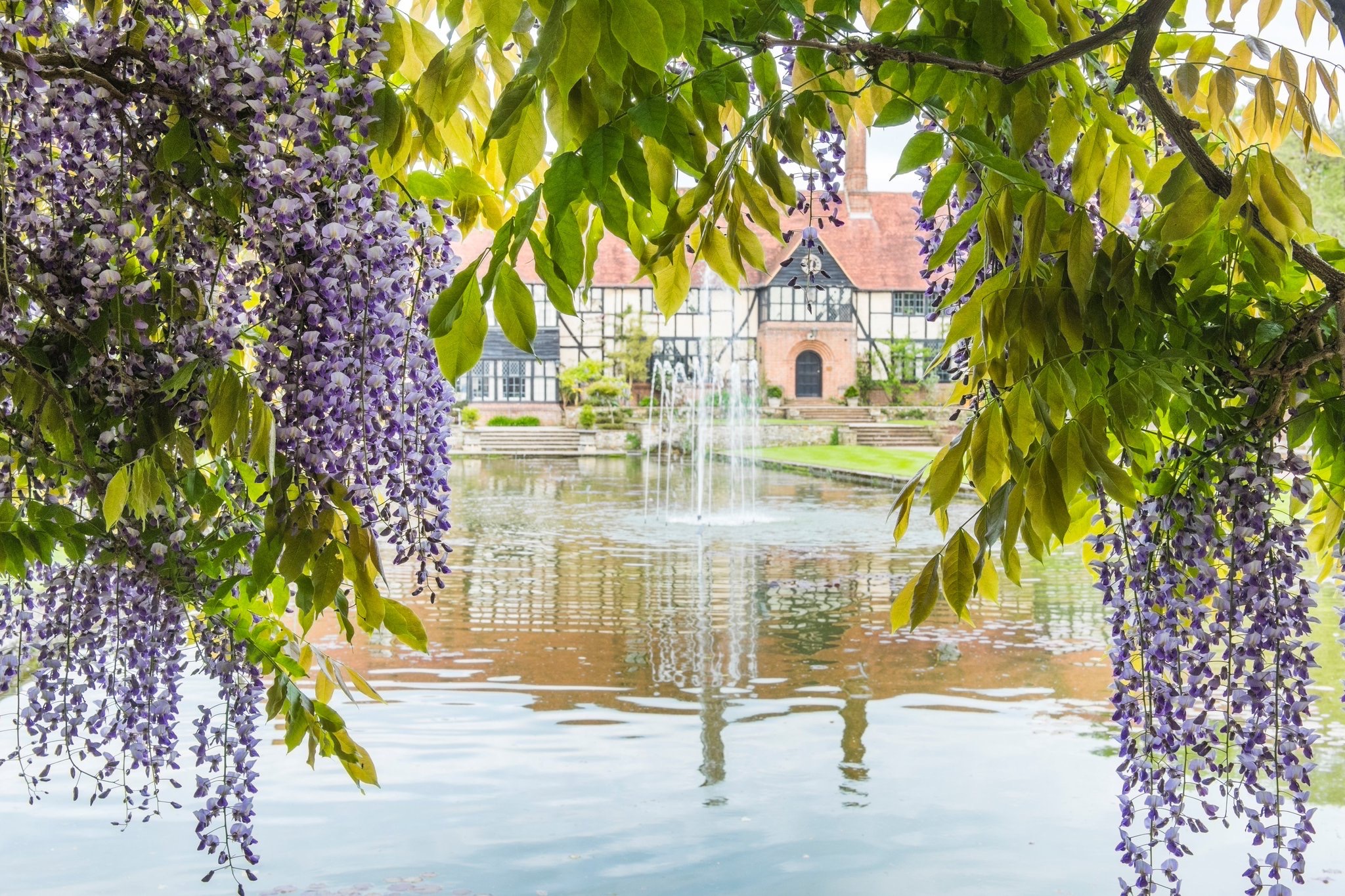 The Wonder thats #Wisley
WHERE do you start with RHS Garden Wisley, the heritage, the flagship garden or the heart of education & science. Most of you just love visiting a garden, enjoy the natural energy, indulge in some fine floral shopping & promise to return to see a different season of interest. I'm thrilled to hear that green spaces & park visits are thriving & quite rightly so, they have never been more important to us, in recent years studies have shown us the green light of success in the health benefits.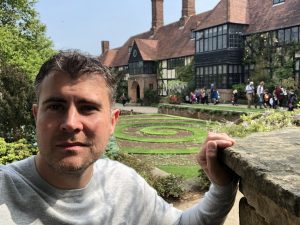 "Part of a £160 million investment programme" 
Before I start, for those who have visited the garden for years, you will have seen quite a change taking place. The focus on investment in the future of horticulture is apparent, the colossal newly opened entrance this year is a sight to behold.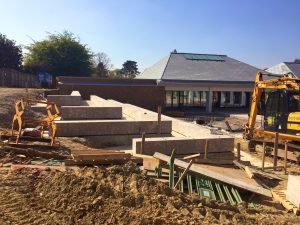 As the leading horticultural charity in the world, it needs help from the general public, sponsors & members to maintain its prestigious science & education programs, not to mention the multiple projects it runs. Thus a new welcome center was needed to be able to accommodate the growing attendance to the garden, which in turn opens up new possibilities where the old entrance, shop & cafe once stood.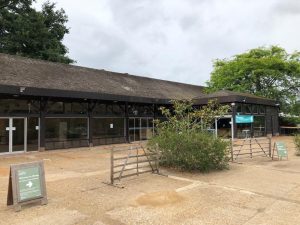 For me, I will truly miss the original entrance, I favor change but I am very fond of the old and quaint. Though rather small, it had that secret garden feel. Turning the corner through the gate & brushing past the 18th-century laboratory just gave you that little bit extra you know.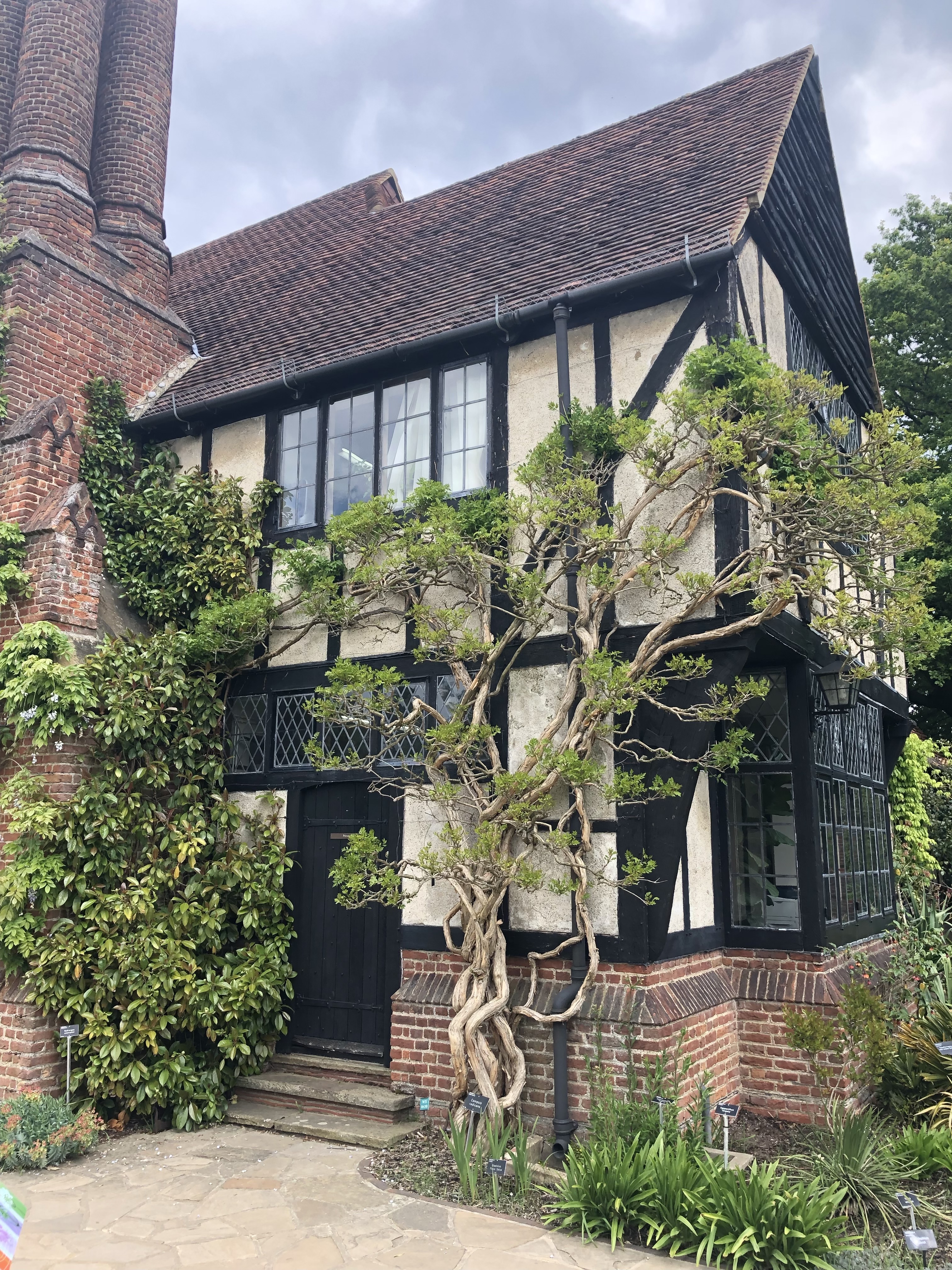 The future is still iConic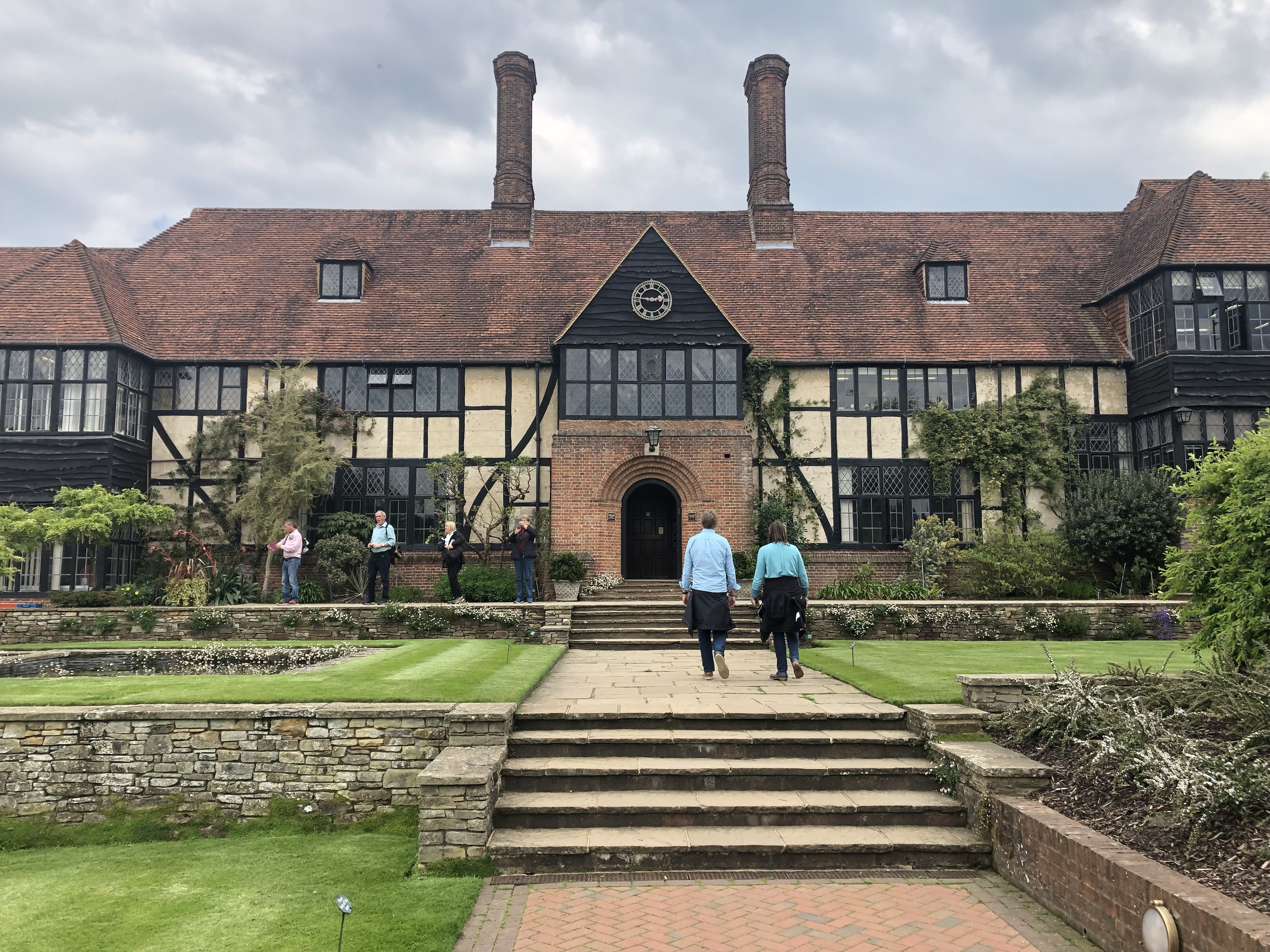 The jewel of #Wisley, I am very pleased to hear from Curator Matthew Pottage that the new planned gardens will be wrapping around the entire building showing off the rest of its wonder. The investment program has only really begun, frankly, I am too excited. Who knew the garden had so much more to offer us, to think that more inspiring spaces are soon to come is overwhelming indeed. As gardeners, our need for more knowledge, design & landscaping techniques is growing very fast. We have an army of horticultural influencers showing us new & exciting things & it would be nice to have places to showcase them.
New additions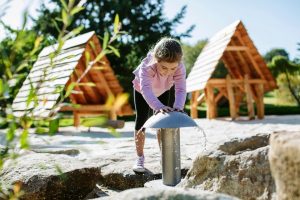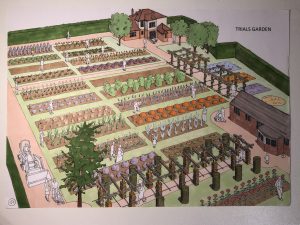 The #BackToNature garden was opened this year by Her Royal Highness The Duchess of Cambridge, in partnership with Adam White & Andree Davies. It is perfect and a marvelous addition to the garden, I've always admired the hidden wonders for children at Kew Gardens with their tree dens & things to explore. To be able to inspire the next generation, get them dirty & get them asking those growing questions is crucial. With the aid of the new trialing gardens, children can explore lots of new things & possibly want to grow their own at home or at school.
I march to Battleston Hill! for Queen & Country…
I have a tradition at Wisley, I enter & immediately head for the hills. I have on occasions thought to change this but I enjoy seeing the crowds trundle off to the glasshouse while I walk off to tree bathe in solitude amongst the conifers & shrubs. A wonderful adventure awaits, tiny paths laden with bark chips tease you in every direction, the vast collection of trees & shrubs are wondrous. The textures, colours of bark, trunks & leaves are lovely. What also is a real treat is that you may be lucky enough to see Curator Matthew Pottage while you are enjoying the sights. He just popped out of a bush and was extremely pleasant to converse with, this picture was taken only 6 months after he became Curator. There are little treasures to be found throughout, I love seeing the Tree ferns 'Dicksonia antarctica'. They are grouped together like a little family hidden away, you find these just before the Trial Fields. Plants are trialed at Wisley to find the best of the best, aptly named AGM varieties. Its quite a sight, one of the largest open-air trials that visitors have access to. Do take a pen and pad to note down which ones you like, from here I move onto my favorite fragrant hill stroll.
Sculptures adorn the landscape
It's hard not to miss some of these as they are rather large, like this chair by Henry bruce. Throughout the seasons, sculpture trails appear & are a wonderful spectacle, leading you through the garden in search of wonders with spectacular backdrops. From the trial fields, I head up & over the hill towards the alpine houses, this is my favorite part as I follow a path smothered in Daphnes with the most intoxicating fragrance. With not much time to smell the roses in the rose garden, I head to the Alpine houses looked after by team leader Peter Goodchild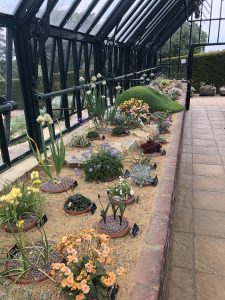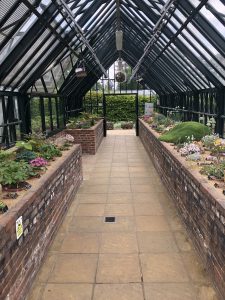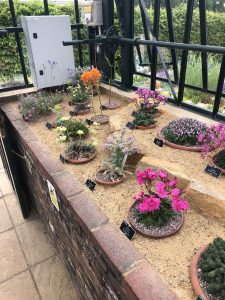 If you are a lover of plants, seeing them in miniature will make you fall in love again. The foliage and flower heads are so detailed it just makes you move in closer to take a greater look. Living art on show for all to admire, I can only imagine being inside the alpine house when it is raining, if only there were a chair & book to read. It is always on my list of must-dos, Peter and the team make it look so easy to keep. I am never not impressed & it makes a wonderful break before reaching the glasshouse.
A tiptoe through the rocks
Step out from the alpine houses & be amazed, the perfect planting, quirky paths & water features are lush. If I may for one-second pick a fault with the rock garden is that there are too many intriguing paths to follow. I find myself going up, down and around because I hate not knowing what I could possibly miss. Wisley has me going around and around like some nutcase. It is fabulous for the thighs and a good work out as well. The routes are very romantic & welcoming, walking a great garden is never a chore I just wish I could stop time every so often.
We made it, but first!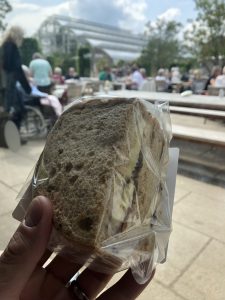 I try to return to my Britishness as much as I can, my morning routine is not without cause of course. I am working myself up to something rather special around lunchtime. Most of you are quite right in saying the #Glasshouse is the pinnacle of the trip but I find that my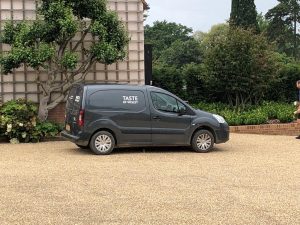 "Cheese & Branston pickle sandwich" at the Glasshouse cafe by Company of Cooks as the 'Pièce de résistance'. With a most satisfying lunch, I peer out the window at my
House of glass.
There is just something about an indoor tropical paradise with a waterfall that makes you go wow! we are drawn to it and adore it. The Butterflies in the glasshouse was remarkable, if there were ever a day to visit it would be this as it truly takes away those winter blues. A sensory overload where the air is filled with fluttery colour, I for one loved the experience. All inspiring, immerse yourself in the three temperate zones and find something new.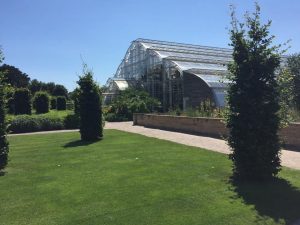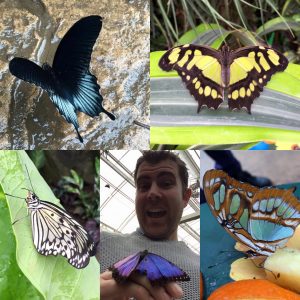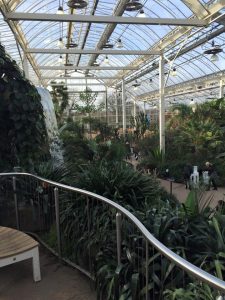 "Now for a walk in the pines & a pop to the #Prop"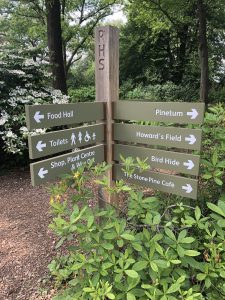 After a luxurious walk amongst the jade vines, coffee & bananas it's off to the pinetum for a bit of tree bathing. Still, a wonderous garden awaits as you stroll along passed the bamboos which are outstanding. Borders are filled with excitement, winter colours are vibrant and the scents accompanying them. Not to mention a few friendly faces, it is great to meet up with some true legends.
Pine smell & needles, what more can a gardener ask for, I'm a big fan of pines even before I emigrated to Norway. They grow in such an awkward manner it fascinates me, the green & bronze are so striking. What I love about trees is that they remind us who is really in charge, I head to see the giant redwood, oaks & other conifers on my way to the far end of the garden where the newly planted heathers are.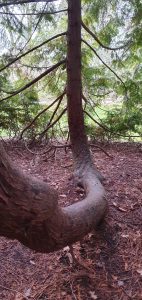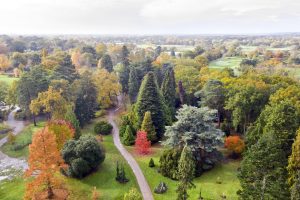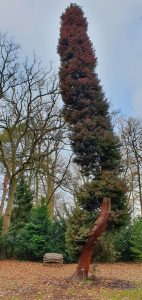 As an RHS student, the #RHSeducation qualifications have shown me many wonderful job opportunities within horticulture & also quite a lot of specialized fields like water, soil, and my favorite propagation. With the new investment program, the Wisley propagation department has been relocated to a new, state of the art facility located just off property on Wisley Lane. I was thrilled when I heard that I was going to meet the team, a personal tour behind the scenes.
I give thanks once again to Curator Matthew Pottage for organizing this wonderful experience for me and being able to share with you my tour with Sam Gallivan & Paul on #YouTube (Click on the link for full tour).
I do hope that I have said enough to inspire a visit to RHS Garden Wisley next year, why not become a member & support the future of horticulture then you will be able to visit as many times as you like for free.
Thank you for reading, Have a wonderful Christmas & a happy new year #gardeners !