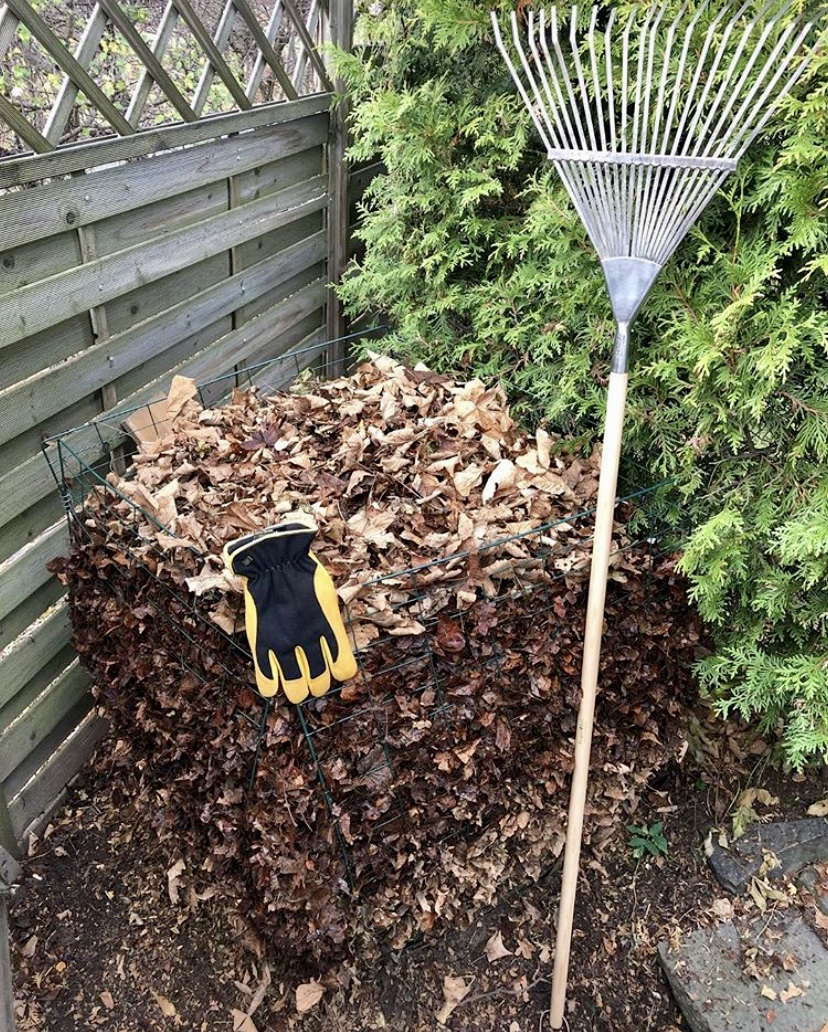 Leaf mould #101 Autumnal
"The time is nigh!"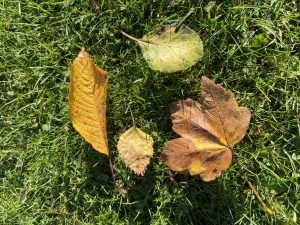 What is your experience with making leaf mould? is it a little confusing, a pointless excercise or are you a recycling king or queen. I seriously dig #composting but I've also a little love for the lonely leaf mould pile and I feel it deserves a little limelight.
WHY LEAF MOULD?
For me it is a necessity, I have 11, 25 metre tall (Acer pseudoplatanus) trees & a 30 metre long deciduous (Crataegus) hedge on my property line. This has tested my patience & stress levels over the years, I came to the conclusion that I need to turn this frustration into a positive benefit for my garden. I turned to making Leaf mould.
WHY BOTHER! Whats it good for!
Mulching trees & hedges

Protection for roots over winter

Retains moisture

Soil conditioner

Helps wildlife
We will run through the process of making it very soon, and i will share my personal TIPS for a short cut to a ready product in under 11 months
Small gardens "Say No to bin bags"
So you have a small garden, not a crazy amount of leaves but it is still a hassle for you every year.  Have you seen Jute, Biodegradable leaf bags? Amazing & natural. Natural fibres from the plant, woven together to make the perfect leaf mould bag.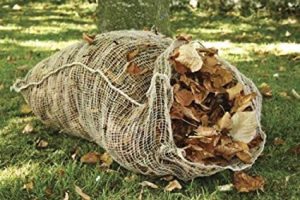 We need to start saying NO to all plastic products in the #garden, don't you think?. If I were to use black bags every year for my leaves, I would use around 80 black plastic bags which in my mind isn't a great solution. Looks terrible, uses a lot of time to prepare & is harmful to the planet. Jute is natural, comes usually in a pack of 10. Can be costly but it pushes you to think about better ways of using this fabulous & free material.
Uses of Leaves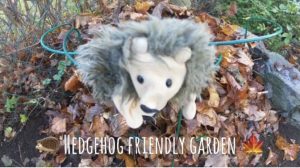 You can

#compost

them
Can

#burn

them & add the nutrients to the soil but do check if this is ok in your area.
You can use it to build #Hedgehog 

houses throughout the garden
Large gardens 
I myself use a 1m2 leaf mould cage, simply the best buy for around £20 or under. Its a hard worker & we work wonderful together, year round. Leaf mould can take up to 2 years to become a ready product but I need it under a year, as it needs to be refilled by next years fall. I have discovered a very useful TIP to get this party started but first!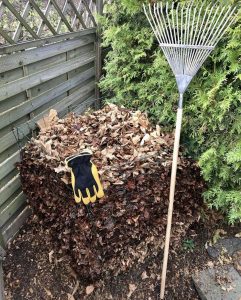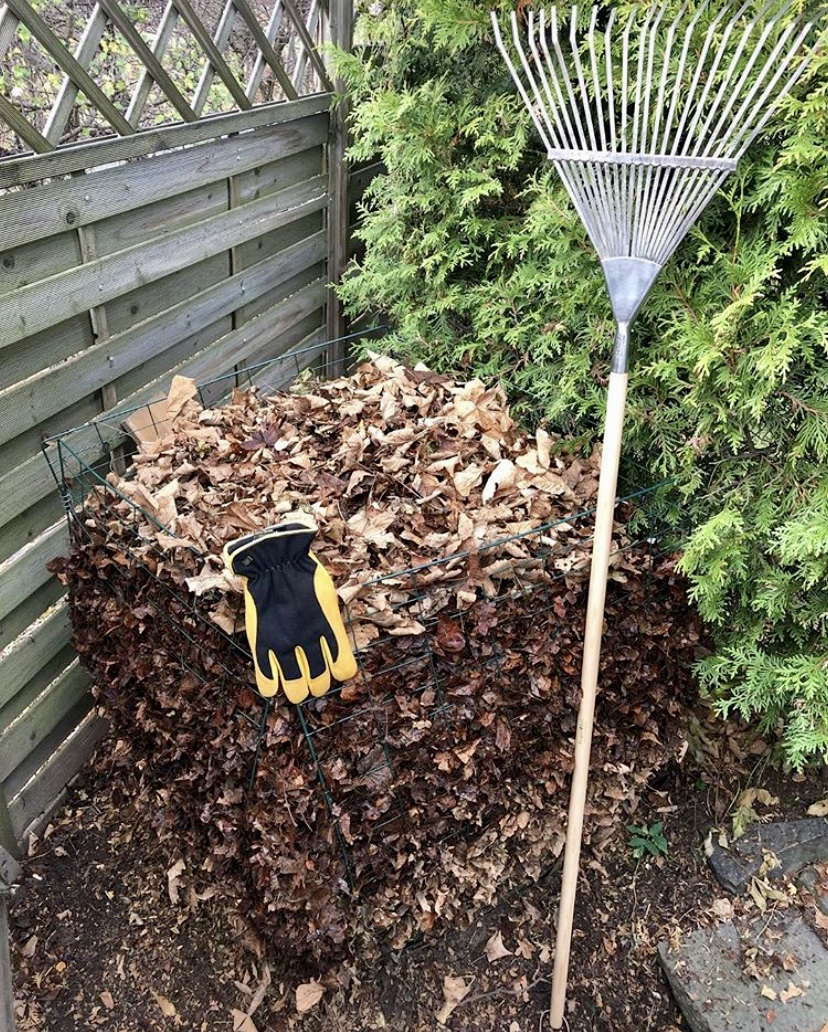 "Did you know that tree leaves are all different in the rate that they decompose" Check which sort you have first and this next part could help you a lot! 
SHREDDING IS THE KEY
Without a doubt the key to rapid success is shredding the leaves before  you add them to the pile, like #composting we are growing a community of microbes to breakdown the material. By shredding we increase the surface area for the bacterias to get to work faster. The leaves from my 500m2 garden fits into this cage which is amazing really, it has been a game changer & I enjoy watching it consolidate as the process occurs.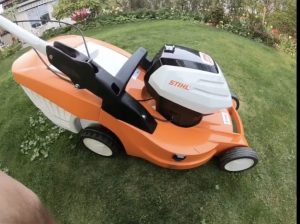 BEFORE WINTER ARRIVES
I make leaf mould from November to november each year, this is excellent timing for my #conifer hedges as their roots need a little help from the harsh long temperatures in Norway through the winter months. Evergreens will very slowly grow through the winter, unlike the rest of most hedges & trees. We protect the soil around the root area with a good mulch of leaf mould to help retain that moisture deep down over the winter. We use it mainly around trees, hedges & in #compost to improve soil. The benefits of maintaining the health of our garden hedges & native ones will improve wildlife like nesting birds & hedgehogs so our work goes a long way.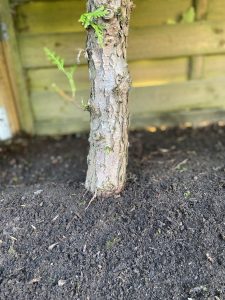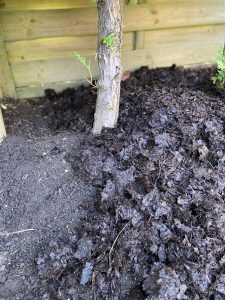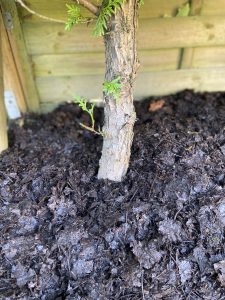 I hope you have gained something from this little chat of ours & I ask you to return for more soon.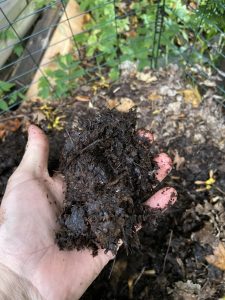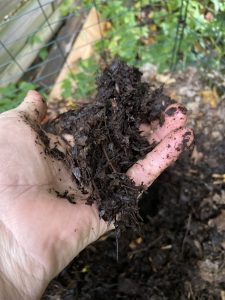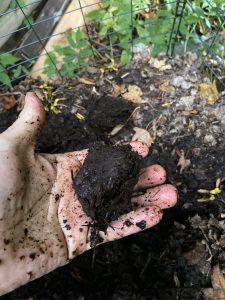 #hagebrukspesialisten #theenglishgardener #goprogardener
Thanks to #stihl, #burgonandball & #goldleafgloves for your help!